A Wedding To-Do List That Doesn't Feel Like One
Because planning your wedding should be part of the fun.
Customize Your Heart Out
Add. Remove. Update. Your wedding to-do list is what you make it.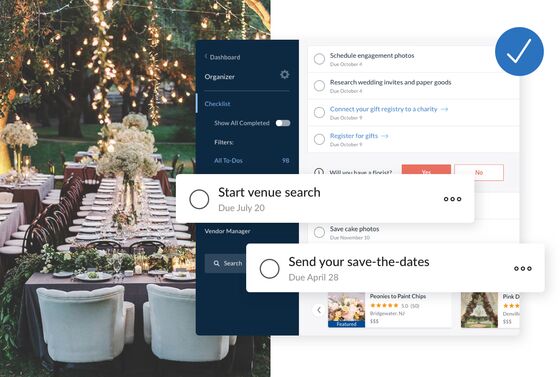 Do What You Love
"Hire a henna artist." "Find a pet sitter." This wedding planning checklist gets personal.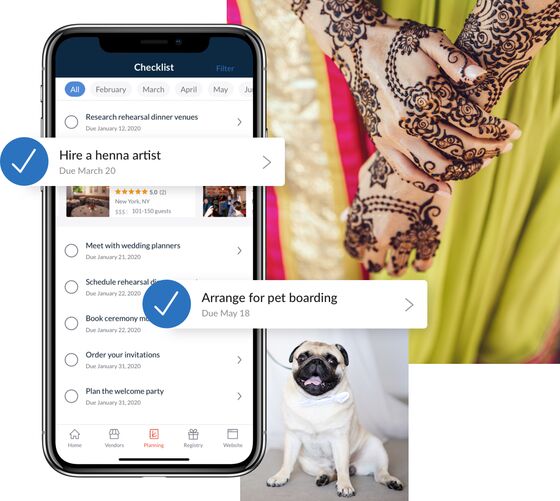 Your Wedding Planning List—Organized
Add custom notes. Include details. And don't miss the editor's tips. (They're pretty solid.)
Find To-Dos
Need dance lessons? A wedding day note? Browse curated to-dos from our editorial experts.
Personalize It
Our checklist is made with you in mind. Just add, remove and update to-dos to fit your needs.
Organize Details
Include notes, vendor info and contact details so you never forget where you left off.
Things You Never Knew About Wedding Planning
From what to do if your not-so-friendly neighbor tries to snag an invite, to where to find the best inspiration.

"The wedding planning checklist SAVED. US. For real. My fiancé and I were like uhhh where do we even start? The Knot made wedding planning so much easier."
Janae Smith
St. Louis, MO

"I love how much I can personalize this wedding checklist. I'm not sent a bunch of to-dos that aren't even relevant to us."
Emily Ng
San Diego, CA
Wedding Planning Has Never Been Easier
Sign up for The Knot and get access to your all-in-one wedding planner.
To-Do: Relax and Get Married. We've Got This.
Already a member?